ONLINE SALE IS NOW CLOSED
You can buy tickets at the door!
See you at the party!
Mali svet Kanada 


Velika Humanitarna koktel zurka
"VERUJ U LJUBAV 2"


#ZaMalisane #ZaObrazovnje #ZaOsmeh



Sunday May 26, 2019 

18:00




Location: Daniels Spectrum Hall


 585 Dundas St E, Toronto, ON M5A 2B7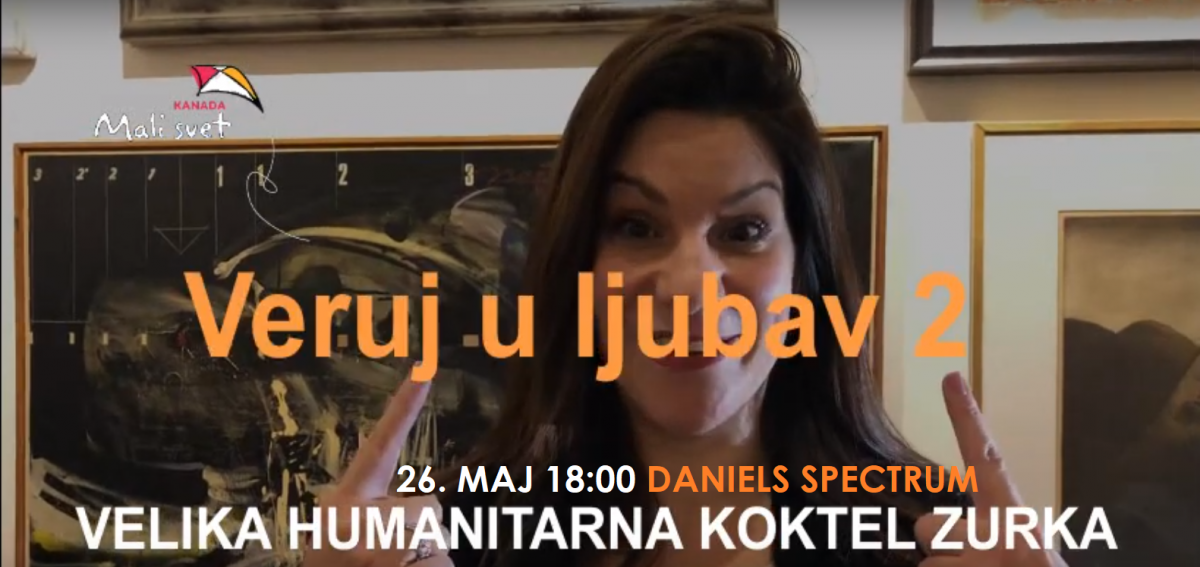 . 
Small World Canada




Grand Humanitarian Cocktail Party




"Believe in Love 2"




LIVE WORLD MUSIC URBAN PARTY 




art program, art exibition and o'durves 
Proceeds from this event will be used to provide direct scholarship for talented students from financialy challenged families.
NOTE: You do NOT need a PayPal account to make a payment. You can do that with any credit or debit card.
We use PayPal to process the credit cards payments securely.
When direcetd to PayPal page just click on the grey PAY WITH DEBIT OR CREDIT CARD buton at the bottom of the page
(it is locatd below the blue Log In button)